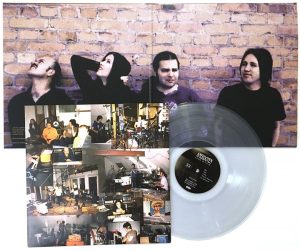 OUT NOW!
The vinyl version of our third studio album "From Within" has finally been re-released. The record was initially issued in October 1999 and the first LP pressing has since long been sold out.
New edition:
Anekdoten "From Within", Virta LP003, 1999/2017
140 g HQ vinyl housed in a luxurious, laminated, heavy cardboard gatefold cover with printed innersleeves.
Available in clear and black vinyl from our store.
Clear vinyl, 500 copies made: € 20 (incl VAT)
Black vinyl, 500 copies made: € 19 (incl VAT)
---