February 2, 2016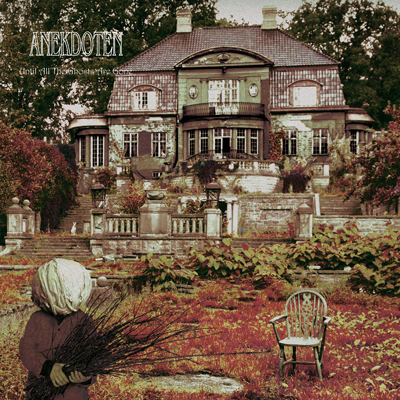 Critics choice and fan favourite, Sweden's heavy progressive, moody, melodic, maestros Anekdoten, will be heading out on the road in 2016 performing songs from their highly praised latest album, Until All The Ghosts Are Gone, as well as a selection of back catalogue favourites.
Anekdoten have been lauded for their intense atmospheres, penetrating riffs, dynamic swirls and the complex musical explorations in their arrangements. Their music achieves the virtues of both power and melody.
Now a five-piece, the band has augmented the line-up with the addition of guitarist Marty Willson-Piper, adding new dimensions to the band's sound with his eclectic background of Psychedelia, Goth, Punk and English Folk.
Extensive use of the mellotron courtesy of cellist and keyboard player Anna Sofi Dahlberg, invites sweeping waves of mellifluous bliss, contrasting Nicklas Barker and Marty Willson-Piper's dueling guitars exchanging riffs, arpeggios and solos, whilst the rhythm section anchors effortlessly between Peter Nordins' incessant drumming and Jan Erik Liljeström's fluid bass. Nicklas and Jan Erik's vocal melodies interweave between the labyrinthine structures.
With a history that stretches back twenty five years, the band has released six studio and two live albums. Having performed all over Europe, the USA and Canada, Japan and South America, the time has come to generate an even greater awareness of this band – Sweden's best kept secret – to a larger audience into the future.
Download high rez cover art here
For booking please contact Rob Palmen at Glassville Music: info@glassvillemusic.com
Distribution and wholesale: order@anekdoten.se